In 2017, one of the beekeeping students on our beekeeping course approached us to ask if the Trust could help make his dream come true.  Ahmed Oda wanted to set up a small school to teach the boys/young men carpentry skills so they could have a craft and contribute to the community.  Ahmed was known to us from many years ago as his father owns one of the gardens we have used many times for groups building a dam in the mountains.
Ahmed did some research and costings and at the end of 2017 he started work, converting a small hut in his garden in St Katherine's, into a workshop.  The Trust fundraised for the money to pay for the building and all the equipment including wood-working tools. Slowly the building grew until it was ready for the first students in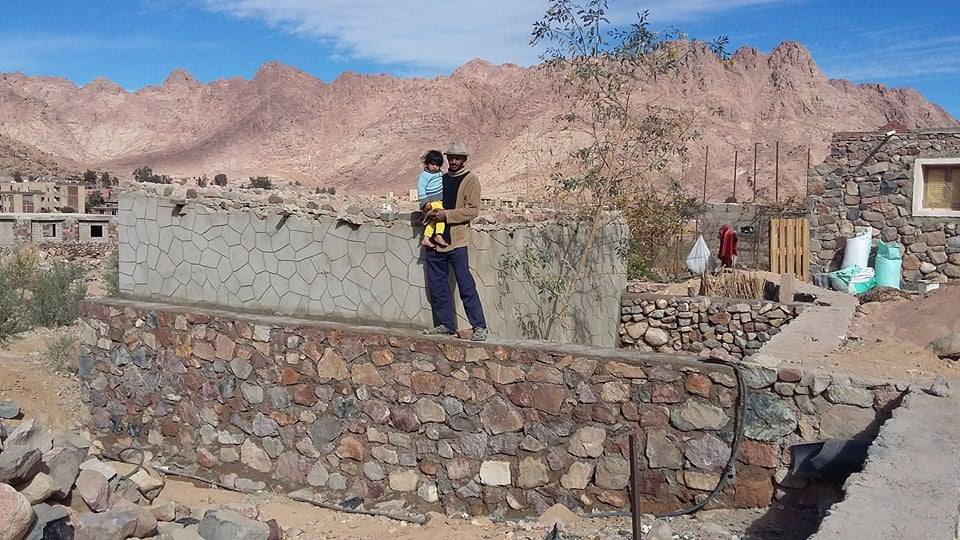 September 2018.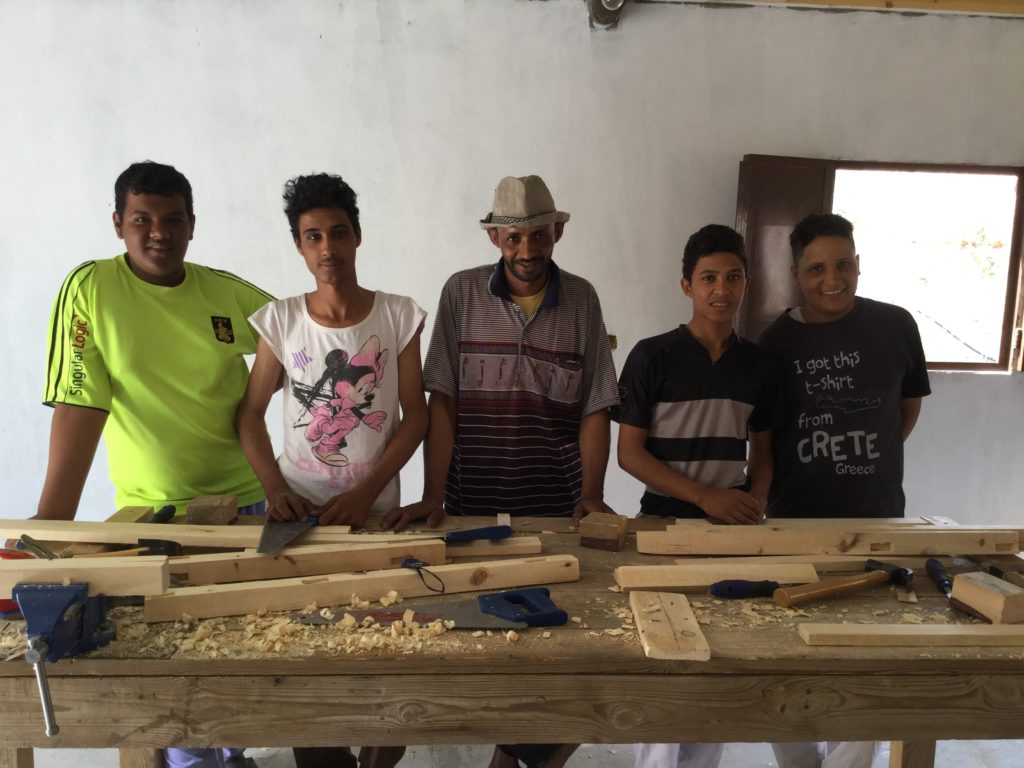 Ahmed selected 5 boys from 15 to 19 who had dropped out of school with no certificates, but who wanted to work with their hands.  The boys had taken up the only other employment on offer to them which was selling rocks to tourists visiting the monastery.  This sort of work is not very lucrative and is very dependant on numbers of tourists which have been dropping for many years.
The boys started their training in October 2018 and worked through until June 19.  Now they have learnt all the basic skills and are ready to go out and find work in the community.  Ahmed will continue to monitor the students and we hope to offer a more advanced course in the future, which will teach them about using electrical tools.  They expect to be making windows and doors and their frames, furniture such as tables and cupboards, and to be making repairs.