A journey to Sinai, and in particular the Desert Retreats, can be a profound and magical experience.  Some people have felt moved to write poetry or songs, others to dance, and some to find it a spiritual experience.  This is not so surprising, given that all three prophets of the world's major religions came to Sinai to spend time here.  The 'Wilderness' mentioned in the Holy books was and is the beautiful deserts beyond the mountains.  After the prophets, hundreds of people came to live in the deserts and mountains, first as hermits and then as monks, spending their time in silence and pray.  The Desert Fathers and Mothers all spent time here, and wrote prolifically about the wisdom they gained.
Some of our volunteers have written about their experiences, and there have also been accounts of journeys published in the press. Extracts from this material will give you some idea of what our journeys are like for those who take part in them, and the conditions in Sinai for the local community.
The statements in these documents represent the personal views of the writer, and do not necessarily represent the official policy or position of the Makhad Trust on any of the issues to which they relate.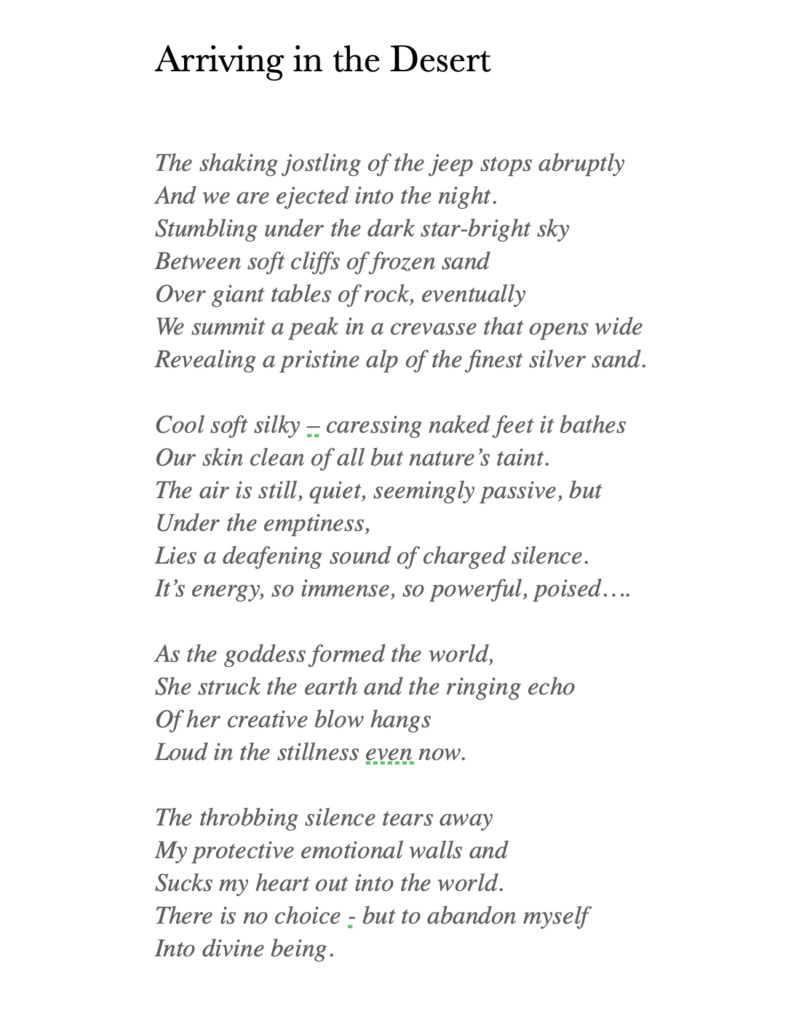 The poet Jay Ramsey went to Sinai in March 2010 on a retreat organised by Makhad Journeys and wrote a series of poems, SINAI desert fast and desert feast  after this journey. Jay was an influential presence on the poetry scene for over thirty years and came into his own as a voice for transformative spiritual, political and psychological awareness.   He believed that poetry has a unique catalytic role.  Many people have found a journey to Sinai to be transformative so the juxtaposition of poetry and the Sinai landscape makes for a potent mix.  Sadly, Jay died on 30 December 2018, two months after the publication of his last and most ambitious book, The Dangerous Book. You can find his books and other works by visiting awenpublications.co.uk.
More Articles…