Forthcoming Journeys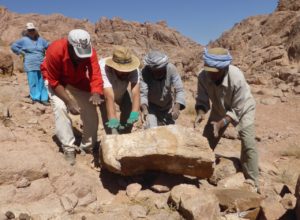 We usually plan to run one working journey a year, but due to the Pandemic, all journey plans have had to be postponed for the foreseeable future.
However we are hoping that that it will be possible to run an open Journey in Autumn 2022, (with an option of an extension at Sharks Bay Umbi Diving Resort, Sharm El Sheikh).  The focus of the trip will be the building of a dam to provide more water for the mountain gardens.  We will publish information here when it is safe to plan and give dates.
Supporting the Bedouin
Over 60% of the cost of the trips directly contributes towards sustaining the Bedouin community in various ways, including paying for the many services they provide and supporting the charitable work of the Makhad Trust. Any work you undertake whilst on your journey also contributes directly to the wellbeing of the Bedouin.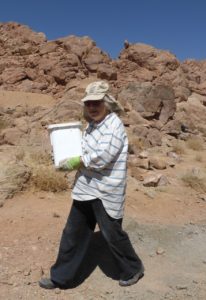 You can book these journeys by phone, by email or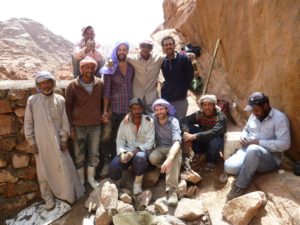 by post. Email enquiries@makhad.org, or helencranston@makhad.org or phone us on 01242 544546.